Native Application Vs Progressive Web App
Unlike native apps that lock you in to a single specific platform, PWAs will work perfectly on any modern system. The only time they work improperly is on outdated devices and browsers. Native apps are built for a single specific device; if you want to design the same app for other platforms, you'll need to code it manually in a different language. They're also downloaded directly to your device, often through an app store. Statistics show that more than 60% of users use search engines from their mobile devices.
As mentioned above, there are steps you can take to get your native app ranked. You need to implement an SEO structure which will be very similar to that of your website. You need to avoid duplicate content and you also need to pay attention to any hashtags, as the Googlebot will not pay attention or index anything that comes after this symbol. PWAs on the other hand work just like a website, meaning you can get indexed by a search engine. This comes with its own set of challenges, but when you compare a PWA to a normal app, you will soon find that you can rank in a very similar way, albeit with a different method.
Native mobile apps, web mobile apps, hybrid mobile apps and progressive web apps are different in many ways. When choosing the right type of app for your business, you'll want to carefully consider the advantages and disadvantages of each, then make sure you use the right testing approach. Now that you know the benefits of progressive web applications, I imagine you can see why you should choose PWAs over native apps. Progressive web applications are the way of the future, which is why you should consider switching to them now to get the most out of their capabilities for your business. While talking about the benefits of progressive web apps, it will be a gross mistake to forget about offline accessibility.
Things You Can Learn From The Best Progressive Web App Examples
Google Play, Microsoft Store, and Samsung Galaxy Store support PWAs, but Apple App Store does not. Microsoft Store publishes some qualifying PWAs automatically (even without app authors' request) after discovering them via Bing indexing. In 2013, Mozilla released Firefox OS. It was intended to be an open-source operating system for running webapps as native apps on mobile devices. Firefox OS was based on the Gecko rendering engine with a user interface called Gaia, written in HTML5. The development of Firefox OS ended in 2016, and the project was completely discontinued in 2017, although a fork of Firefox OS was used as the basis of KaiOS, a feature phone platform. Native apps go even further to enhance the user experience by aligning with the specific operating system to take full advantage of all of the features on the device.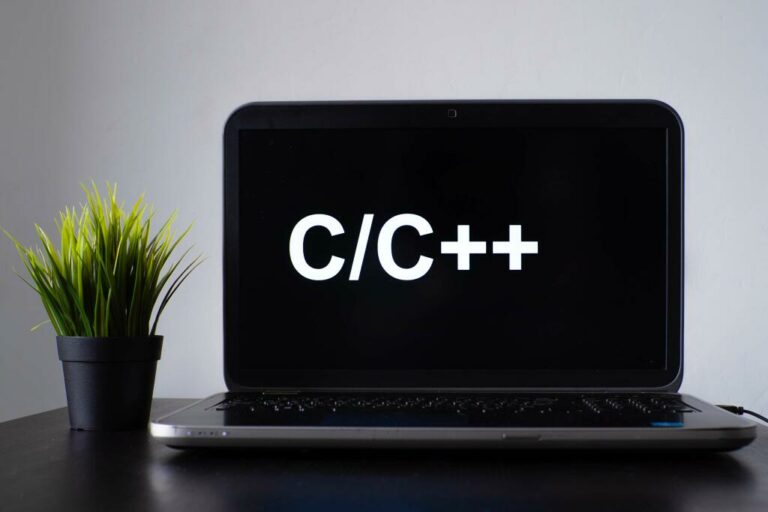 After that, you will be able to define which solution – native vs progressive web apps – will suit your business the most. Still native apps outperform them in terms of functionality. For example, progressive web apps cannot access calendars, contacts, browser bookmarks, alarms etc.
What Is The Difference Between A Pwa And A Native App?
Native mobile applications provide great opportunities in terms of the interface and user experience. Online store owners can customize their stores as they desire and stand out from the crowd by adding unique features. Meanwhile, native apps are a solid choice for a business with a mobile app that needs the features of modern mobile devices. If you consider speed and user interface to be a key factor for your users, then a native app would be a better option. This is especially the case if you are developing apps that rely on low latency, such as games or messengers.
Each type has its own set of benefits and drawbacks to consider. To properly answer this, you will first need to consider your objectives, your resources, and how the application will work best with them. When you compare native applications to PWAs, PWAs are more secure because they must be run with HTTPS.
In October 2007 Jobs announced that an SDK would be launched the following year. As a result, although Apple continued to support web apps, the vast majority of iOS applications shifted towards the App Store. In general, there are far fewer bugs during the development of native apps as you are not relying on cross-platform tools to make a usable app. The platform-specific Integrated development environment ensures that a modern and full-featured testing and debugging environment is available. Those teams represent three times as many individuals making decisions and assumptions that need to remain clear and consistent between all of the applications. With three delivery platforms, there are now three different deployment processes to follow.
This approach also increases download speeds and significantly reduces the user abandonment rate, as users can easily access the PWA via a URL. PWAs are also easy to share, since all the user needs to do is copy the link and drop it to a friend. Progressive web apps, or PWAs for short, are fully functional web applications that look and feel like native mobile apps. PWAs use an app-like UX to offer app-style gestures and navigation. And since they're developed for the web, they work on all devices. Since native apps are built and optimized for a specific platform, they offer a high level of performance.
Things like background jobs, complex multithreaded image processing, or database access code are not outside your reach because you chose a high-level framework. Wait, how about all those cross-platform frameworks like React Native and Xamarin? They let app developers work with the same code base, and ship mobile products to the App Store and Google Play at the same time. As Aderinokun showed throughout her presentation, PWAs have significantly improved in capabilities, reliability and installability over the past several years. You can even bring your PWAs to certain app stores now, if you still want to utilize the native app distribution channels.
Limitations Of Pwas
Now, a progressive web app, on the other hand, will do well in terms of web SEO as it works like any other website you'd encounter online and its contents are indexed by Google and Bing. Google highlight that Konga cut data usage by 92% when they turned their mobile website into a PWA. Having a PWA that didn't use much data was was essential because nearly two-thirds of Nigerian users (Konga's home market) access the Internet on mobile via 2G networks.
The solution delivered should be fast-loading, user-friendly, and secure. In addition, it should work fine even if the Internet connection is unstable. The application was expected to perform two important functions. The first one is to provide users with an opportunity to purchase an insurance policy quickly and effortlessly.
According to Twitter, Twitter Lite consumed only 1-3% of the size of the native apps.
So, tooling around service workers today is much improved compared to a few years ago.
As of January 1, 2021, there were 3,005, 534 apps in Google Play.
There are several PWA vs. native pros and cons – let's see how they compare now.
And because they are web-based, Progressive Web Apps can also take advantage of Search Engine Optimization to reach users.
The next thing on our agenda is the finding similarities and differences between these types of applications. We will make a comparison between a PWA and a native app in terms of app creation, user engagement, and other aspects. You have to lead users from discovering your app on the app store to downloading it, which isn't an easy task. This is the reason why the average user downloads zero apps a month.
The Ios Problem
You have to decide whether you'd rather have the SEO benefits of getting your PWA indexed by search engines, or whether mobile traffic is just too good to miss out on. This also cuts development time in half (or more!), as you Progressive or Native web applications won't need to make multiple versions of the same exact app. It will function exactly the same whether someone accesses it on a phone, tablet, or computer. As long as your app is responsive, you have nothing to worry about.
Each of them fulfills a certain task and meets particular business requirements. Since the technologies used for native app development process the code faster, the app loads faster as well. As a result, customers are provided with a much better user experience.
However, some companies may consider developing a Native App as of the features that a PWA still can't provide. But again, it's only for you to decide which option to adopt for your business goals. With these high barriers, building native apps becomes a big, risky challenge for smaller businesses. Progressive Web Apps in their most basic form can https://globalcloudteam.com/ be held to the same kinds of restrictions as standard websites, which means you don't need to add access to device features. You can make some connections that can be made through APIs to improve the user experience, but limitations exist. When a native app is installed on a mobile device, it's going to pull directly from the device's resources.
As a result, the app flow becomes more natural and users can interact with it by using gestures and actions that are already familiar to them. The interaction between business and customers is effective when an app has access to device features. Your business app can reach out to a selected target audience, pick out a time, location, and other specific features, and send relevant messages. In this way, you communicate with users to inspire a greater interest. In a nutshell, progressive web applications are an emerging technology from Google. Simply put, Google PWA apps have taken the best of the native mobile and web technologies.
These protocols ensure that absolutely no exchanges between the server and client are hackable. If you have a secure environment you can be confident that when your customers enter their personal details or credit card, they are safe in doing so. Previously, we shared our thoughts on Progressive Web Apps driven by our hands-on expertise in PWA development.
Native Apps Vs Pwa: Which Mobile App Type Should You Choose?
It's fast; there's no latency because it's running on the user's device. But in order to be downloaded, it also has to be accepted into the app store. So, users need to look it up and download it to their device and then keep it on their device. That's the major difference between native app and web app. For example, progressive web apps cannot access calendars, contacts, browser bookmarks, alarms, and so on.
Quick Loading Time
He found WordPress when he needed a website for his first business and instantly fell in love. When not building websites, creating content or helping his clients improve their online business, he can most often be found at the gym, the dojo or traveling the world with his wife. If you want to get in touch with him, you can do so via Twitter or through his website. On desktop computers, support for built-in software and hardware features in the browser can be even more limited and difficult to access.
Multiplying Apps Multiplies Costs
Core dna embraces PWA technologies, with its headless architecture. Our platform has the backend features necessary to manage massive product catalogs, work with multiple payment gateways and global carrier services, and deliver personalized content. Combining Core dna with PWA features can transform the way your eCommerce store does business. The web manifest is a JSON file that defines the look and feel of the PWA when it's installed. It's used to customize things like the home screen icons and how the web app is launched. In general, the web manifest includes metadata like the app name, version, description, theme colors, and screen orientation.
Differences Between Pwas And Native Apps
To find out if they're right for your use case, let's drill down and try to make a case for whether you should choose to build a PWA. When you explore ideas like this, you will soon find that you can choose the right one for you. A lot of people in this day and age want to try and take advantage of the latest smartphone features.
As you can see, when choosing which type of mobile app to build, both progressive web apps and native apps have areas where they have the upper hand. It is important to thoroughly consider the features of each type, the situations that they will be used in, and what the overarching vision for the app is. The main difference between PWAs and native apps is that with a PWA, you don't have to build a standalone version for both Android and iOS. With the help of responsive web design, progressive web apps can scale the image size according to the user's screen size.
PWAs support push-notifications and have an interface like a native app. The line between native and web application development blurs by the day. Web apps regularly get performance and feature improvements. Native app development becomes more accessible with frameworks like Cordova, React Native and Flutter. If you have opted for the two-step download, you can change the content of your application without re-submitting it in the Stores.
Thanks to being downloadable and working offline, PWAs can preemptively store content and load it instantaneously. But even when accessed through the browser, their more modern, lightweight systems usually load far faster. Progressive web apps push the limits of web technology, and so they come with a variety of different benefits. These are all the reasons PWAs are worth your time and investment. Twitter Lite is perhaps the most well-known social media PWA, which made the data-heavy Twitter app much smaller.